Bally Slots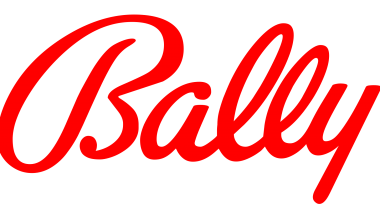 When compiling a list of companies that can be honestly termed pioneers in the field of gaming, Bally Technology is one such company with a linage that stretches back as far as the electronic gaming industry itself. Today, Nevada-based Bally Technologies is an industry leader when it comes to providing slot machines and online gaming technology on the global level.
Indeed, even the most casual perusal of their gaming catalogue will quickly demonstrate why they have earned that reputation for excellence on the global gaming stage. Let us explore this rich corporate tapestry before looking at the game titles that have made Bally a household name in the casino industry, and you will discover why the venerable Bally brand continues to enjoy successes after eight decades in the gambling game.
Bally Technologies Long Corporate History
The Great Depression was a game changer in terms of the attitude of lawmakers regarding the moral problems of gambling. Indeed, owing to the universal search for revenues to fund state coffers, many jurisdictions gave the nod to legalized gaming and gambling opportunities at the state and municipal level.
Taking advantage of this permissive nature, Bally Technologies eventual founder, Raymond T. Molony, opened his first gambling concern as early as 1936 with the foundation of his Chicago-based pinball manufacturing company makes the firm one of the oldest slot machines manufacturers on the market.
Bally Technologies' immediate corporate successor, Advanced Patent Technology (APT) opened their doors in 1968 with an eye on the development of slot machines along with the nascent online market still in its infancy. Changing its name nearly three decades later, APT became Alliance Gaming and survived under that brand for another decade when, in 2006, the company adopted the Bally brand as its new corporate moniker.
Obviously, as a Nevada-based corporation in the business of designing, making, producing, and distributing gaming devices for the land-based casino operation, Bally slots and games are a ubiquitous feature on the floors of Las Vegas and Reno casinos.
Their reach is global, however. Indeed, with more than twenty five offices located around the world, and supported by a team numbering 3,500 strong, the company is rightfully viewed as a gaming powerhouse becoming the first publicly traded gaming company on the New York Stock Exchange.
Needless to say, this gaming conglomerate is a force to be reckoned with on the global entertainment market. With more than sixty innovation awards under their belt, Bally is the driving force behind numerous titles leading it to being the billion dollar company it is today.
Impossible to hide their light under a bushel, the company came to the attention of Scientific Games, which acquired Bally in 2014 to add to their stable of gaming companies that include WMS and Barcrest.
Founded in 1973, the team at, then-named, Scientific Games Holding Corporation cut its teeth revolutionizing the lottery industry across the globe to the point that they are the go-to company for states looking to offer legalized gaming to their residents. Additionally, its expertise in online development saw a further opportunity for Bally Games to be introduced to an entirely new generation of players.
Cutting Edge Technology and the Move to Online Slots
After cutting its teeth in the land based slot machine market, Bally Technologies has recently moved into the online gaming space offering a gambling experience that mirrors the appearance and features of their land based offerings. This continuity has proven popular to a crowd that is used to seeing the familiar Bally name on the sides of their favorite game.
Common gaming features include:
Lively music
Amazing graphics
Free spins
Wild Card features
Generous multipliers
Whether sitting at their favorite spots in a local Vegas casino, or they are sitting on their couch playing an online version of their favorite land based casino slot, Bally slot enthusiasts are getting the best of both worlds when it comes to exploring everything their catalogue has to offer. As a matter of fact, the company's famous iGaming portal places players at the center of the action with online social and mobile gaming ranging from online slots to bingo to sports betting to table games. Bally is always pushing the envelope when it comes to building innovative gaming designs and successfully delivering to their faithful fan base.
Playing Bally's Most Popular Titles
Individual taste aside of course, the repertoire coming from the talented design table of Bally Technology routinely scores high marks for excitement, compelling graphics, and impressive winning opportunities. With more than 40 pay lines on a typically Bally game, there is a betting option for every budget and circumstance when you sign up to play a Bally slot. Fan favorites include such titles as:
Tiger Treasures
Hot Shot
Golden Pharaoh
Jewel of the Dragon
Moon Goddess
Cash Wizard
Johnny Cash
Betty Boop's Fortune Teller
Playboy's Hot Zone
Bally's team believes in keeping it fresh by borrowing on popular cultural themes, meaning that the firm enjoys a strong following for some of the top games in their repertoire such as:
The Simpson—Fox Networks long running fan favorite, The Simpsons, utilizes motion-zone, sensor technology that has delivered a major breakthrough, which allows players to assume a direct role in the game. Players saunter through the streets of Springfield in hopes of scoring big on the Wide Area Progressive (WAP) jackpot, Donut Wheel, or three other exciting bonus events during the game. Players will not be alone however, as they will join longtime Springfield residents Homer, Moe, Chief Wiggum, Marge, Apu, and more of the town's beloved denizens.
Johnny Cash—country legend singer, Johnny Carson, is a mechanical wheel game designed to please. The "Man in Black," who sold more than 90 million records, is on center stage as his music is brought to life for the player through songs and concert footage. Enjoy featured favorites from The Ring of Fire to Walk the Line. For those who loves Cash's music, it is worth the wait to get to this ever popular slot game.
The Bachelor—everyone loves romance and they love making money, and Scientific Game's The Bachelor combines both of these impulses in the beautifully rendered game offering a low-denomination play featuring a three-reel game along with a five level progressive jackpot with six bonus features. Based on the romance reality series from the efforts of Warner Horizon Television, players will experience the iconic touchstones of the show including the limousine's arrival, the Rose Ceremony, Destination Date, and Fantasy Suite.
Bally Technologies—Conclusion
Bally Technologies offers the Gold Standard in products and services for the global gaming and betting community. Offering an array of games that delight the gaming public, the company has brought home numerous design awards that attest to the talent of their development team. Indeed, they are setting the bar ever higher in their search for new platforms aimed at building customer loyalty, and their extensive portfolio has been cultivated over the years boasting a myriad of product descriptions. As such, it is easy to understand why the company has enjoyed eight decades of success and growth within the industry.