Betty Boop
Reels:

3-5

Bonus Features:

Yes

Coin Values $/£/€:

0.01-3.00

Max Per Spin $/£/€:

Varies

Wild Symbol:

Yes

Scatter:

Yes

Progressive:

Yes

Software:

Bally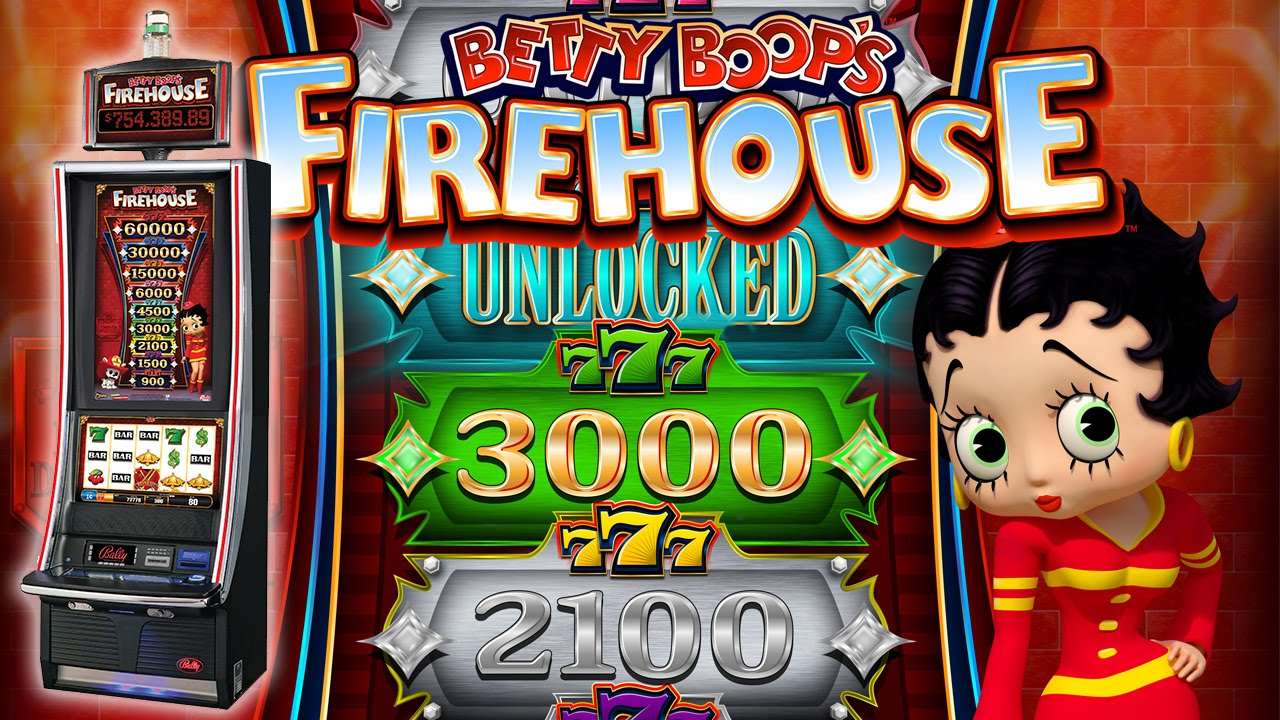 The Cartoon Icon Now Appears in Two Casino Slots
Betty Boop is one of the most enduring cartoon icons from years gone by. As well as TV and pop-songs, she now appears as the star of to different casino slots from Bally. In the older one, Betty dresses as a fortune teller. In the more recent and impressive game, love is the main topic. Both games get fun animations, that distinctive voice narrating your options and a lot of depth to the game play.
This page covers both slots, with the highlights of each given below. U-Spin technology is in use, where you 'swipe' the screen to spin a wheel. That wheel will show which of the bonus games you win. There are plenty of opportunities in both games to nail those big wins!
Slot Setup: How the Betty Boop Games Work
Both games use the larger 5 by 4 grid setup. These allow for more win-lines, and you can bet from 50c and up in multiplies of this amount. Wilds play an important role, with small stacks of them capable of covering all 4 spots on a reel in play. A couple of these wild reels, combined with the higher paying symbols can lead to some bigger prizes. As with many multi-line slots, some of the individual wins are on the smaller side.
High paying symbols on the Fortune Teller slot are coloured orbs. These mystic objects come in red blue and green. Betty does sit above the reels, though it is surprising that there are no Betty Boop symbols in play.
On the newer Betty Boop slot the high paying symbols have a love and flowers angle. These include red rose, heart shaped gift boxes and even pink wilds with 4 coloured hearts underneath.
Both games have the regular playing card symbols (aces down to nines) as the filler symbols. These will help to supply the regular and smaller wins.
Betty Boop Love Meter Bonuses
On the newer Betty Boop slot, the bonuses are awarded via a tall 'Love Meter'. This towers above the slot cabinet, giving the game an impressive look. The bonuses are a combination of picks games (for example 'Betty's Life' and free spins. Instead of just one free spins game, you can win different combinations.
The lowest number of spins is just one. This does have a big advantage, it comes with 3 entirely wild reels. You can also win 5 free spins with a 5x multiplier, or either 10 or 15 regular free games. More free spins can be won during play. You'll need to hit a special 'Extra Games' symbol, which appears in reel 5.
You can also access the progressive jackpot prizes via the love meter bonus.
Betty Boop Fortune Teller Bonuses
Instead of a meter, on this game your bonus is determined by spinning a wheel. After swiping the wheel length-ways, you can end up with one of several bonuses. Free spins are in play. Once again, your bonus gets extended (sometimes multiple times), by hitting that special 'More Spins' symbol.
I like the palm reading bonus. You get credits for 3 different 'lines' on a palm. The 4th line is your 'fate line'. This can add a multiplier (if your fate is to get a bigger win). There is also a tarot reading bonus, progressive jackpots and variations of the free spins to select.
Iconic Betty Boop Design
Many people love this character, and will enjoy her chattering away while playing. If you are not one of those people – there are plenty of other Bally slots to enjoy! In each case Betty stars, standing above the reels and participating in the flow of the game. This ranges from simple comments for big wins, though to instructions on how to deal with each of the bonus games.
The design of the newer 'Love Tower' game is more modern than the Fortune Teller one. In the older one the choice of orbs for the symbols gives the reels a plain look. This is balanced by Betty in fortune teller costume brining the game to life. Love tower is smoother, and the animations / effects are much better.
Should You Do-the-do with the Betty Boop Slots?
For fans of Betty Boop, these are both must-play games. Not only do they bring her character to like, they are varied and interesting slot games too. Both have a wide choice of bonus games, and plenty of opportunities to win big. There are jackpots in play, and free spins games which can be extended for a long time. Check out the love meter, and see if you can get the big prize that your heart desires!